SYSTEM BUILT SUMMERHOUSE
---
The client . wanted an outdoor structure which could be rapidly erected in a wide variety of sites with the minimum amount of disruption. Versatility & quality of finish were of prime importance as the unit is to be used in a variety of situations including that of out door office.
A single moulding capable of interlocking to form a single cell. These cells may in turn tessellate to form much larger structures, capable of snaking around existing site features.
A special fixing jig allows rapid and consistent assembly of all six segments.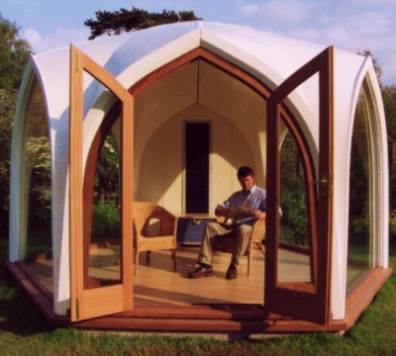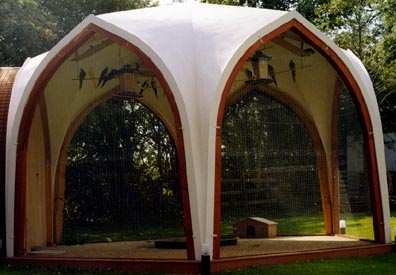 .
Construction by Alfa Landscapes of Milton Keynes.
G.R.C mouldings by B.C.M Contracts Ltd of Shropshire.
Joinery by Woodstock Joinery, Bletchley.
Engineering consultants: Peter Weston & Paul Cresswell.
Registered design No 2074346
For further details contact Paul Goldie, Alfa Landscapes, Tel +44 (0) 1908 281 556, Fax +44 (0) 1908 584 886
PDF Version (1.26Mb)


© Justin Tunley . Narrow Boat Teasel . T: 07905 822 381
---
Page 2, construction |
Page 3, initial concepts |
PDF File for print.
Previous subject: Cellnet mast |
Back to Product |
Home Page |
Next subject: 'Beanie' light.
Site index |
Industrial design index.