Arts index...
Site Index...
< Fountain.
Steel bee >

CLOCK
---
A proposed central feature to an open market.
Clocks have always been used as meeting places, and can provide a functional focal point.
In this instance a skeletal stainless steel arrangement, with four faces was devised to be visible above the Market's awnings.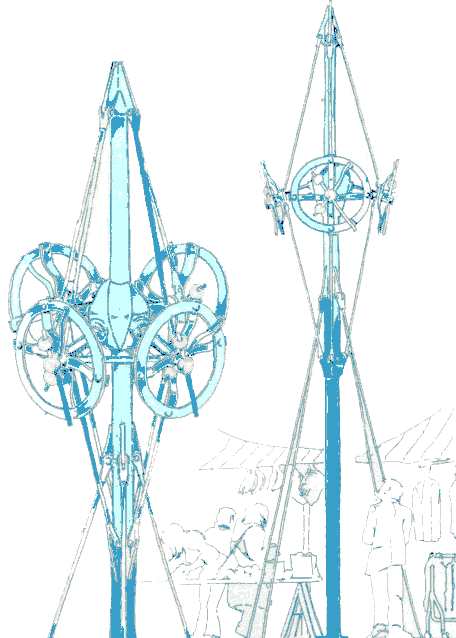 Many thanks to John Smiths of Derby, for their kind help and advice
© Justin Tunley . Narrow Boat Teasel . T: 07905 822 381
Previous subject: Fountain | Back to Sculpture | Home page | Next subject: Steel bee.
A-Z of entire site | A-Z of arts projects.