PERGOLA SEAT
---
Short- listded entry in a competition to design a feature for the entrance of a London sixth form college.
To be laser cut in mild steel, the curved bench follows an upwards sweeping spiral, in turn forming an overhead pergola. The armature is partially encased in laser cut mild steel letters, forming famous sentances and quotations from across the years.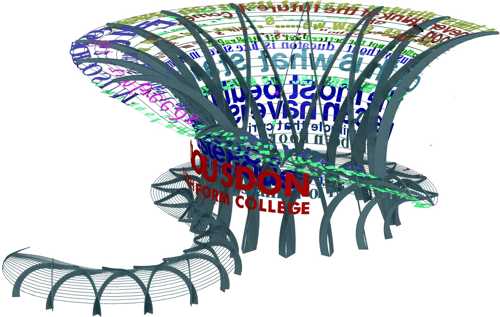 ---
© Justin Tunley . Narrow Boat Teasel . T: 07905 822 381
---
Next page: basic structure.
Previous Subject: Play Structure Home page | Back to External | Next Subject: West Lane.
Site index | External design index.