PLAY SHELTER
---
Entry in a competition to design a play structure for year one and year two kids.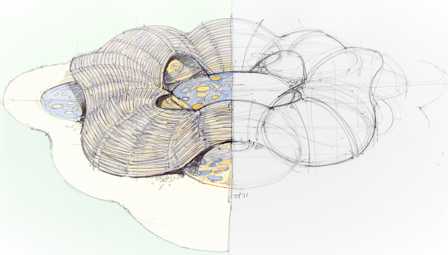 Click to view flash animation (800K)
Willow was chosen as a material thet could be woven into the soft, fluid, organic form above.
The outer strip tessilates to enclose eight intimate spaces, each the centre of a different play activity.
---
© Justin Tunley . Narrow Boat Teasel . T: 07905 822 381
---
Flash animation in pop-up window (800K)
Next page: Layout.
Previous subject: Sunshade | Home page | Back to External | Next Subject: Pergola seat.
Site index | External design index.