SUNSHADE
---
Entry in an open international competition to design using fabric sunshade material.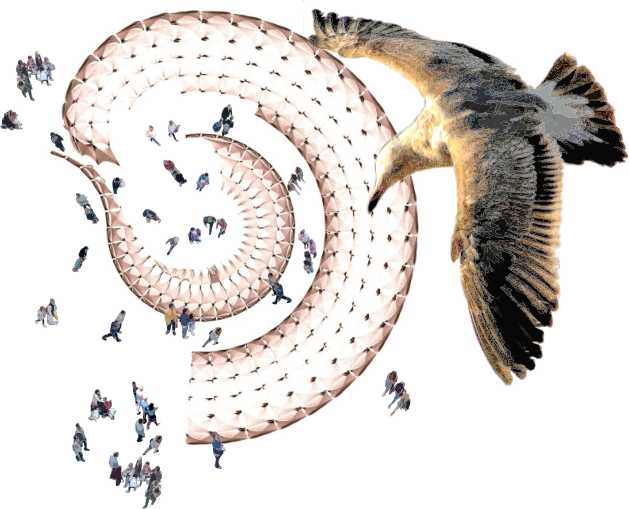 Expositions, concerts, workshops, performances & fairs can be held in a wide range of public parks & spaces, and enrich the quality of life for numerous people, on their travels. A small component can be used to form a multitude of forms to mould into an equal variety of spaces & functions. In this case individual kite shaped units (1,200 x 1,200 for ease of handling) join to form distortable grid-shell structures of variable shape & size. Extensive use of numerous earth- anchors allow for frequent relocation & re-arrangement of structure or structures in variable soil conditions. Open- weaves at selected points allow us to play with light, diffusing or blocking it, while other sections may be of solid fabric to protect against the elements. Strong winds are able to ventilate through the structure, limiting any load to the anchor points.
---
© Justin Tunley . Narrow Boat Teasel . T: 07905 822 381
---
Flash animation in pop-up window (800K)
Next page: Construction.
Home page | Back to External
Previous subject: Ponton | Next Subject: Play Structure.
Site index | External design index.