Ariel perspective of a competition entry to provide a series of pedestrian links across Huddersfield.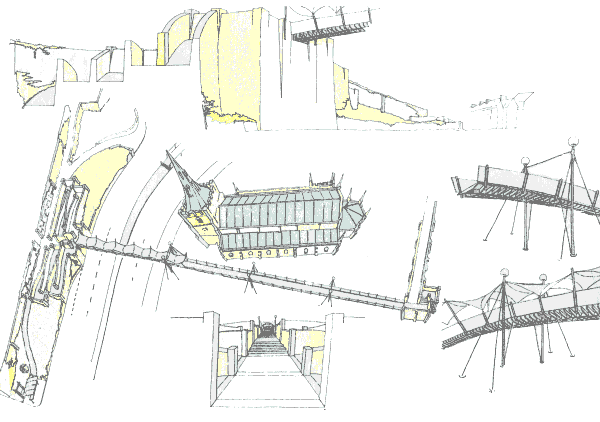 A combination of earthworks, retaining walls and ramps were to cope with changes of level as well as bridging a busy section of trunk road which divides the Town.
The largest changes in level are achieved using earthworks in the form of compound ramps. These earthworks were to be Ashlar faced to tie in with surrounding buildings.