STANTONBURY NEIGHBOURHOOD PLAY
---

A highly enclosed play area. with well established existing earth shaping and vegitation.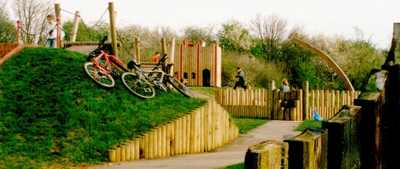 Main contractor Oakfields
Commissioned by Milton Keynes Development Corporation.
designed with Landscape Town and Country Ltd.
---
© Justin Tunley . Narrow Boat Teasel . T: 07905 822 381
---
Previous subject: Shenley Church End Neighbourhood Play |
Home page |
Back to External |
Next Subject: Willen Park.
Site index |
External design index.