URBAN BIKE
---
We are at an interesting crossroad where personal transportation is concerned. The pressure on public infrastructure is predicted to rise dramatically over the next generation, creating a demand for different modes of public & personal transport, often within newly pedestrianised city centres. This design is intended to fill the gaps between home, destination & other types of transport- to comfortably fit the boot of a small car, yet to be robust enough to function in an often hostile urban environment, wieldy enough not to be a liability on foot or crowded public transport. When not in use unobtrusive enough to be forgotten, under a desk or in a cupboard. It should also be fun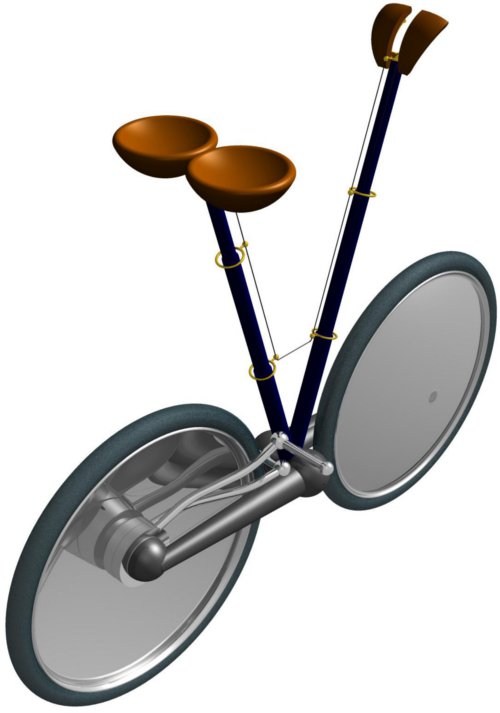 The cycle above has swing- arm suspension to both ends, sharing a common upper suspension torsion spring to give self leveling properties, Steering (to both wheels) is by way of changes to suspension geometry as the machine banks. peddles act directly on an epicyclic box in the rear hub. An optional electrical power pack, with modular batteries, may be added to the front wheel. When enabled, blue tooth technology imobilises the bike, away from the owners mobile. The pressed alloy wheels are quickly detachable, and fold inwards for storage.
PDF Version (7.8Mb)


© Justin Tunley . Narrow Boat Teasel . T: 07905 822 381

PDF for print | Design brief in PDF Format (227Kb)
Back to Product | Home Page | Next subject: Public Workspace.
Site index | industrial design index.