CHILTERN HERITAGE TRAIL
Jordan's Farm has a history which probably stretches back to the late Middle Ages. The known history of the farm begins in 1618 when Thomas Russell brought the free- hold. His son, William Russell was an early quaker, so the Farmhouse became a frequent venue for meetings- often broken up by orders of the local justice.
An attractive site, acquired by the Society of Friends in 1911, this setting has a long association with the early Quaker movement, who dedicated surrounding lands to the benefit of the general public.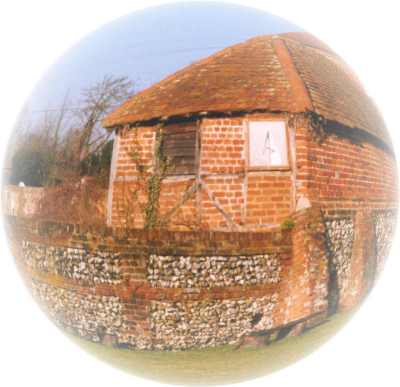 A variety of shelters and pergolas have been devised for the site...