APPARTMENT
---
Entry in an open international ideas competition to design the interior of a New York Appartment, with aview to using a small amount of space efficiently.
Below is a computer generated perspective from above.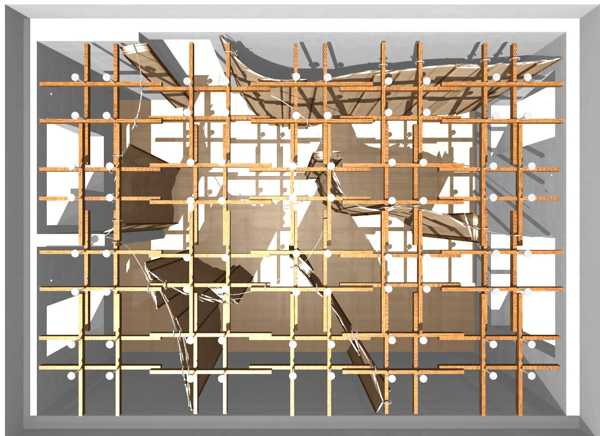 Click to view flash animations (1Mb)...
A lightweight flexible partitioning of verticle blinds has been devised to give the occupant almost limitless control over the spaces division, according to the spaces current use. Intriugingly divisions in the space may be feathered tobe wholy or semi opaque, with openings (equivilent to convemtional doors) at multiple positions. This flexibility is acheived through the use of magnetic attachments to a low, suspended ceiling, utilising storage space above, reducing the overall volume requiring space heating. Use of construction materials are pretty open, although from a stand point of hard wearing durability & susainability, bamboo would make a light and interesting contrast to white-washed walls.
PDF Version (900K)


© Justin Tunley . Narrow Boat Teasel . T: 07905 822 381

PDF for print
Previous subject: Door handle | Back to Product | Home Page | Next subject: Easy chair.
Site index | industrial design index.