KINETIC SCULPTURE
---
Entry to an open international design competition, to design something to go on a plinth on Brighton Beach.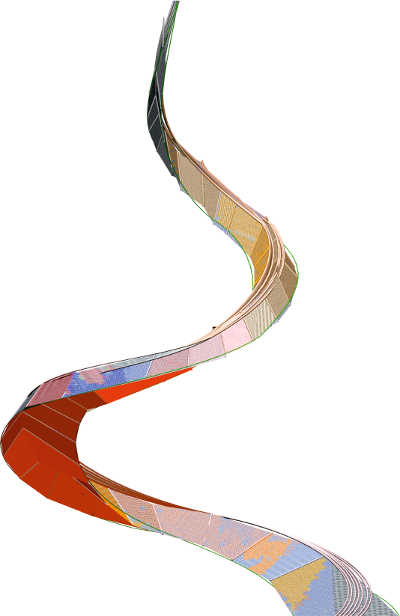 Helical (at rest) spine of glassreinforced polyester rod, with stainless steel cable outriggers, with neuatrallycoloured fire retardant translucent woven polyester fabric, to take interal light wash.
© Justin Tunley . Narrow Boat Teasel . T: 07905 822 381
A3 PDF file for print
Previous subject, Goysei Art Trail | Back to Features | Home page | Next subject: Street furniture.
A-Z of entire site | A-Z of arts projects.