ATRIUM OF GLASS SHARDS
---
Shortlisted entry to an open competition to design a feature to the entrance atrium of a major hospital. The proposed cable matrix supports a series of tinted glass shards in position, creating dramatic yet subtlety shifting patterns of filtered sunlight into the atrium itself.
By night the buildings' internal lighting sends interesting patterns through the atriums' glass curtain wall.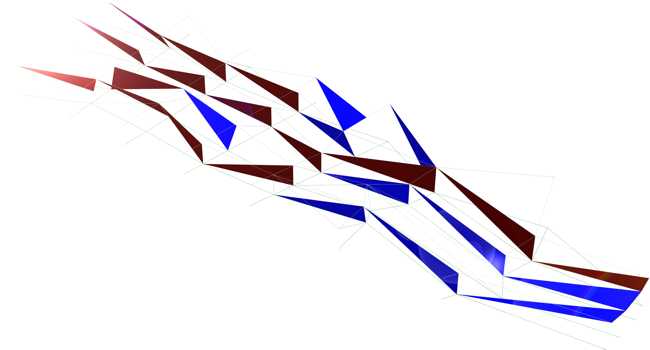 View PDF file (730K) for print.
© Justin Tunley . Narrow Boat Teasel . T: 07905 822 381
Flash animation in pop- up window | PDF file for print
Previous page: Kent Baton | Back to Features | Home page | Next subject: Aitrium.
A-Z of entire site | A-Z of arts projects.