ARCADIA
---
Online retail is taking an ever growing share of consumer spending, laying waste to our High Streets & Shopping Malls.
New attractions are needed to draw people into such spaces, if they are not to die a slow & protracted death.
In this case a tubular- based system is deliberately modular to allow individual attractions to be added or swopped out to keep the installation fresh..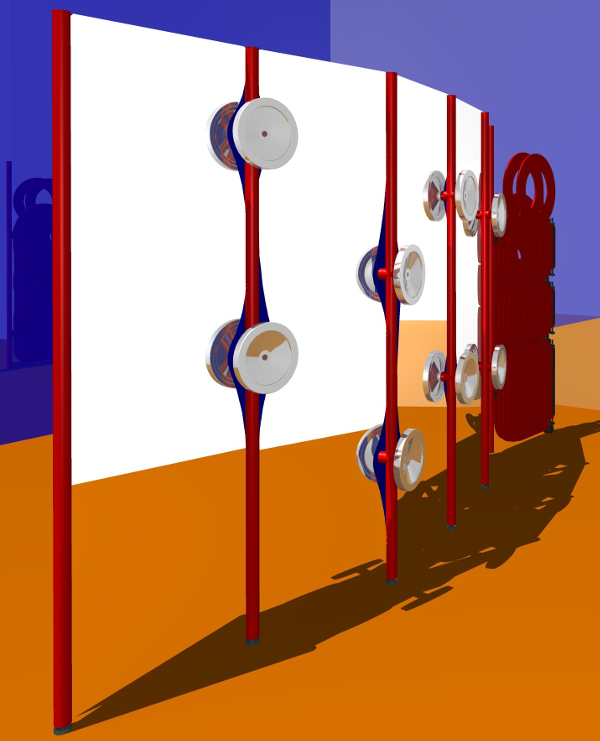 CAD Rendering.
The scheme shown was intended for a site that has been withdrawn and may be suited to other locations.
© Justin Tunley . Narrow Boat Teasel . T: 07905 822 381
PDF File suitable for print (4.7 Mb)
Previous subject: Arcadia | Back to Features | Home page | Next subject: Goysei Arts Trail.
A-Z of entire site | A-Z of arts projects.